Gabriel Shock/Strut Kit - G56572
Also available
For updates on shipping delays please visit our coronavirus page. COVID-19 Updates
For the ultimate in safety, control, and performance - there's nothing like Gabriel's G-Force™ Technology.
G-Force is the culmination of years of testing and product development efforts; exclusively designed to deliver the perfect combination of safety and performance that you'll only find in Gabriel Ultra shocks and struts. It's shock absorber technology that other manufacturers simply can't replicate. They've built a well-earned reputation for innovation by continuously reinventing shock absorber design and technology. It's the only way we can continue to exceed the expectations of our customers and continue to "ride the independent spirit" for another 100 years.
Ultra
ULTRA products are engineered for the ultimate in safety and performance.
ULTRA SHOCK ABSORBERS FOR PASSENGER CARS (69000/70000 SERIES)
30mm piston with custom valving to maximise ride confort and handling performance.
Nitrogen gas charged for a responsive ride.
Bulged profile for more fluid to reduce fade.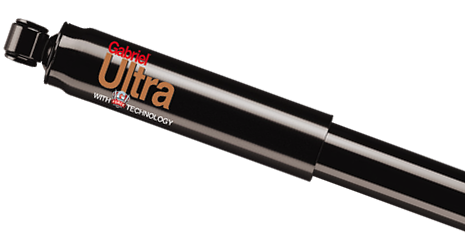 ULTRA STRUTS (G35/G52/G55/G56000 SERIES)
Designed to meet or exceed original equipment specifications.
Custom tuned valving and gas charging to help overcome harsh road conditions.
StableSteer valving senses and instantly adjusts to changing road conditions.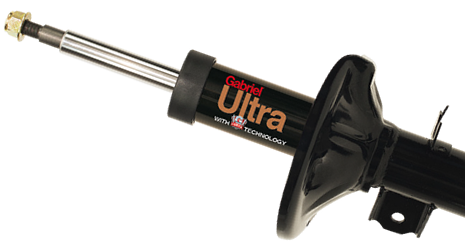 ULTRA SPRING SEAT SHOCK ABSORBER (G51000 SERIES)
Also known as a "Coil Over" shock, this unit is becoming popular in more Passanger Car and 4WD vehicles.
Nitrogen charged, most part nos. have larger pistons than O.E. and are engineered for quality performance.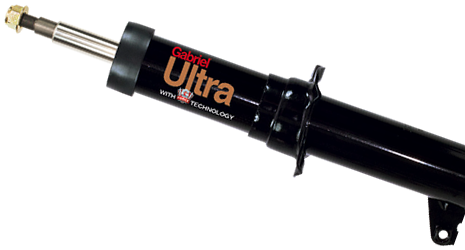 ULTRA CARTRIDGES (G44000 SERIES)
Designed to meet or exceed original equipment specifications.
Cartridge slips into dismantlable strut housing units.
Custom tuned valving and gas charging to help overcome harsh road conditions.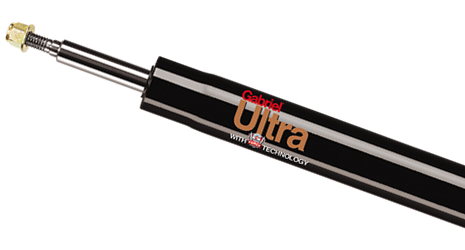 ULTRA SHOCK ABSORBERS FOR LIGHT TRUCKS & 4WDS (G63000/G64000 SERIES)
Bulged cylinder and 35mm piston designed for tougher working conditions.
G-Force features maximise performance in handling and control.
Wide vehicle application.
Ultraplus
Designed for top performance in 4x4 vehicles off road and on road.
ULTRAPLUS 4X4 SPRING SEAT SHOCK ABSORBERS (G43000)
ULTRAPLUS 4X4 SHOCK ABSORBER (G41000)
Large 40mm bore pistons to cope with hard Off Road driving
Nitrogen gas charged for superior response and consistent control
Four lip piston seal reduces oil by-pass for maximum shock control and performance
Large reservoir cylinder provides better cooling for longer shock life
High temperature hydraulic oil reduces friction and wear in extreme operating conditions
Top dirt wiper oil seal stops dirt from entering inside the shock
350 degree arc welding of mounts to resist side loading - far superior to a split eyering with side welding
Specially formulated rubber and bonded bushes to withstand wear and tear on rough terrain
The range includes shocks designed for fitment to vehicles with the original O.E. suspension height as well as for lift up to 50mm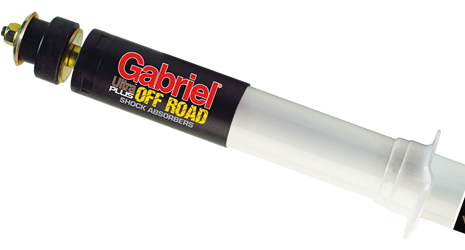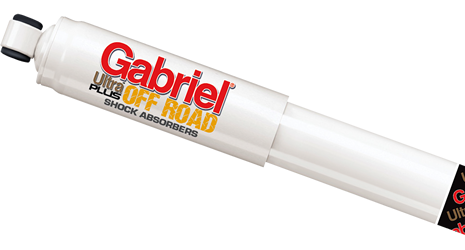 ULTRAPLUS 4X4 STEERING DAMPER (35000 SERIES)
35mm piston bore, larger than the equivalent O.E., with larger oil volume capacity for longer life
15mm piston rod, also larger and stronger than O.E.
Rugged mounts, interchangeable with the original
Steel shield to protect the rod from stone damage
50/50 damping control for all steering lateral movement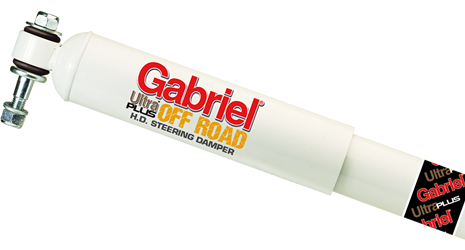 Guardian
SHOCK ABSORBERS (81000 SERIES)
Aftermarket engineered for OE-like performance
High-quality comfort and performance at an economical price
Nitrogen gas charged for superior response and consistent control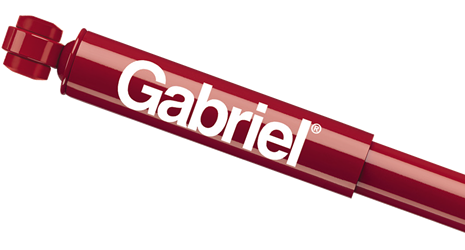 Steering Dampers
(14000 SERIES)
Built to improve handling and control by providing added dampening of the steering system's lateral motion
Reduces shimmy and wear on tyres and other front end parts
Wide 4x4 vehicle applications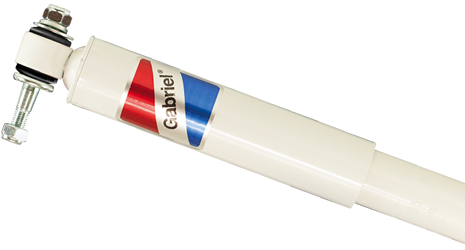 Strut Cushions Kits
The Bump Stop prevents strut internal damage that may be caused by metal-to-metal contact on severe impact under severe compression of the piston rod.
The Boot protects the strut's chrome piston rod from damage and corrosion by keeping dirt and moisture away from it.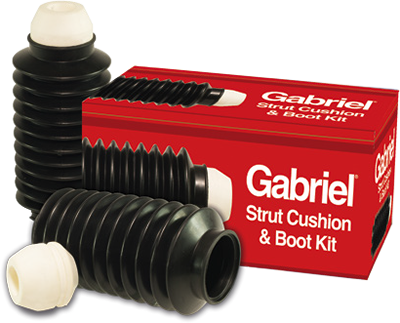 Strut Mounts Kits
Also known as "Bearing Plates", Strut Mounts together with Strut Cushions ensure long lasting performance of the Strut Units.
When worn, they cause suspension noise and can lead to premature strut failure.
GABRIEL Strut Mounts are produced to O.E. standards and perfectly replace the original units.
Gabriel® is one of the oldest and largest suppliers of Heavy-Duty shocks, offering exceptional products and wide variety of applications.
Fleetline Adjustable E
(63000 SERIES)
The original Gabriel Adjustable shock absorber, strengthened for H.D. truck application
Adjustable for Regular, Firm, Extra Firm settings
Wide Japanese truck application
Fleetline
(83000/85000/85300/85700 SERIES)
Built tough to match or exceed OE standards
10-stage valving, multi-lip piston seal and many other H.D. features
High temperature oil and seal for extreme heat conditions
GasSLX
(89000 SERIES)
Unique gas cell prevents aeration and reduces fade
Adjustable for Regular, Firm, Extra Firm settings
High temperature oil and seal to resist extreme heat conditions
Ideal for longer-life commercial vehicle applications
---
We Also Recommend
---